The Mago is the latest TTL flash from Pixel, and the one of many flash units from a Chinese manufacturer to feature High Speed Sync (HSS) allowing camera shutter speeds up to 1/8000th of a second.
I had the pleasure of beta testing the Pixel Mago Speedlite which was for Canon, but i'm sure a Nikon version will be available when the Mago is available to the public.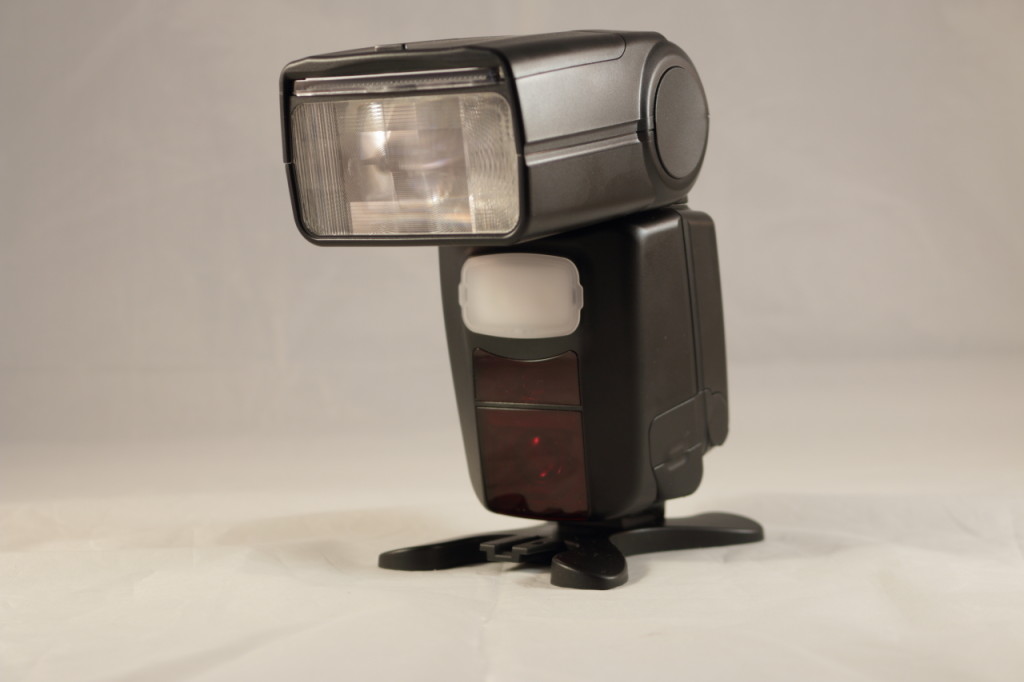 The Mago is a very nice flash unit which has many features similar to Canon/Nikon flashes and other Japanese 3rd party flashes and at a considerably lower price.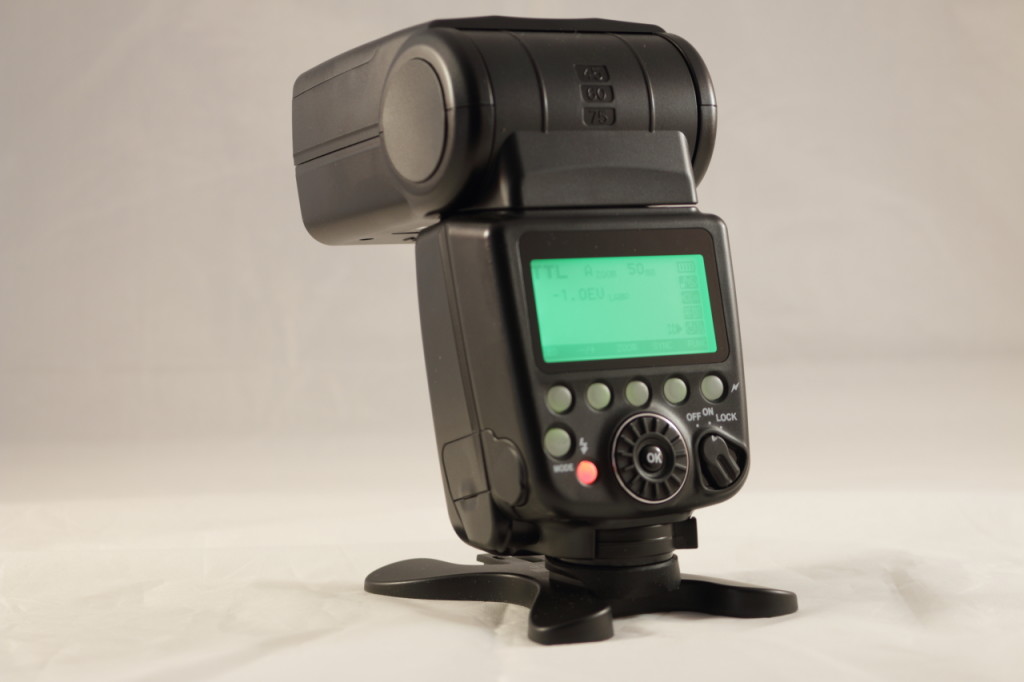 There are no main differences compared to other flashes but where the Mago surpasses other flashes in its class are with the inclusion of a USB port for firmware updates, an external battery pack port and a LED Lamp that can be used for fill or a general purpose light.
Pros
HSS (High Speed Sync) for shutter speeds to 1/8000th of a second
Excellent power (Guide Number 65)
Fast Recycle – about 1-2 seconds at full power
USB Port for firmware updates
External Battery Pack Port
Up to 200mm Zoom (instead of 105mm)
Compatible with Canon's built-in Flash Control Menu
Full Head Swivel 180 degrees left and right
AF Assist Light

Battery, LED and Flash Tube heat sensors

Lock-release switch (instead of shoe locking ring)
Dust and Water resistant hot shoe
Settings saved automatically
LED Lamp
Back-lit buttons
Bracket Mounting Hole
Cons
Underexposure in TTL Mode when bouncing
Center AF pattern doesn't cover center focus point
PC Sync Port (instead of 2.5mm Sync Port)
Non-standard external battery pack port
Only + or -3 stops of Exposure Compensation in ETTL
No S1 or S2 simple Manual Optical Slave
No Sound Beep to indicate recycle ready and low exposure
No weatherproofing
Potential Battery Issue (see below)
Only 1/3 stops manual power adjustment
Usage
The Mago is very simple to operate and TTL and HSS works exactly as expected. Power is excellent and is slightly more powerful than my Canon 600EX-RT and the recycle time is considerably faster. The buttons and controls are easy to operate. Overall the Mago is an excellent flash to use.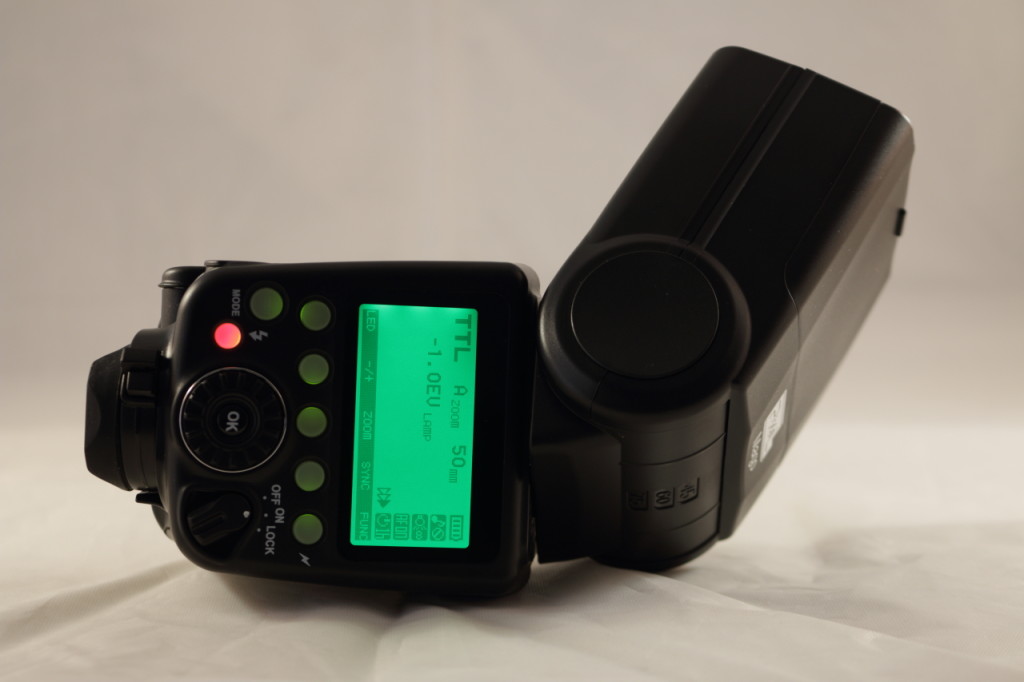 Body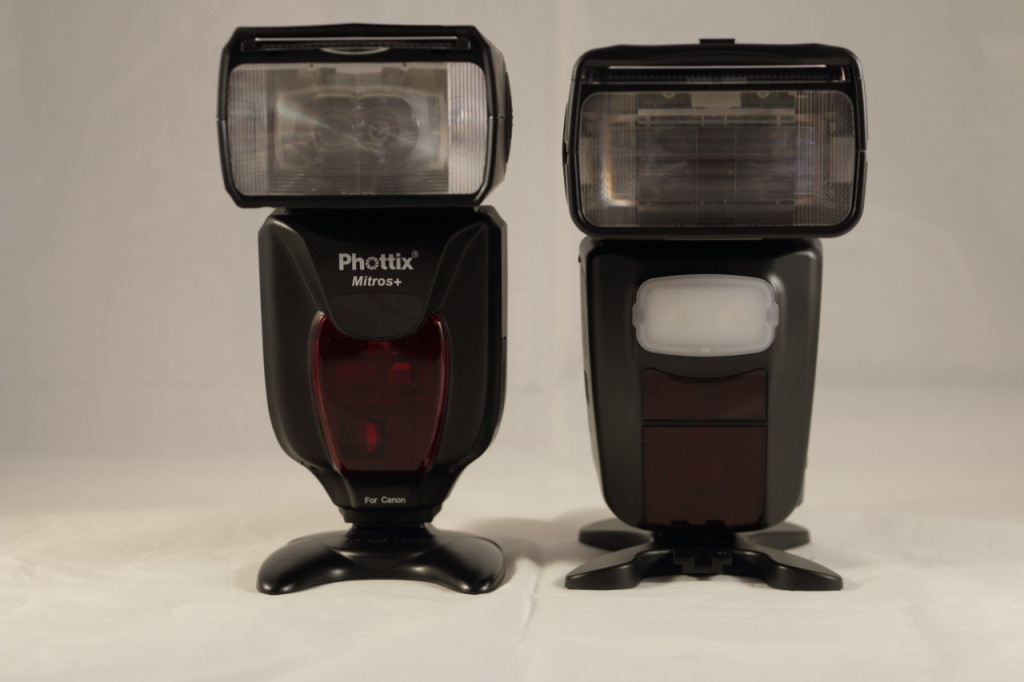 The flash head has a full 180 degree swivel in both left and right directions. It doesn't have a 'click' until you get the ends though.
The flash head is similar in size to the Phottix Mitros+ which i used for comparison. So your existing modifiers should fit.
The Mago uses a lever and lock-release switch on its mounting foot. This may make it difficult to secure the flash when using triggers or a flash stand. I had no problem locking and unlocking the flash. The mounting foot also uses a rubber dust and water-resistant boot.
LCD and Functions
The Mago has a large clear LCD which is very easy to see and adjust TTL exposure compensation or manual power levels. It is back-lit with bright green color. The back-lit can set to turn off at 5 or 10 seconds or stay on indefinitely.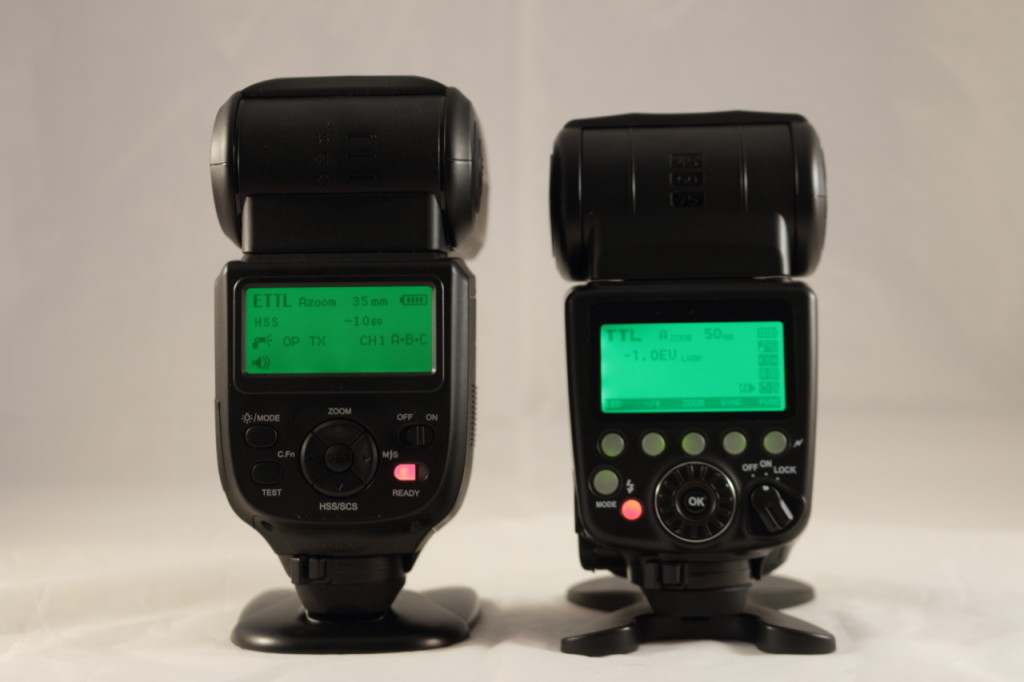 The controls are simple and straightforward with most functions requiring a button press and a rotation of the dial.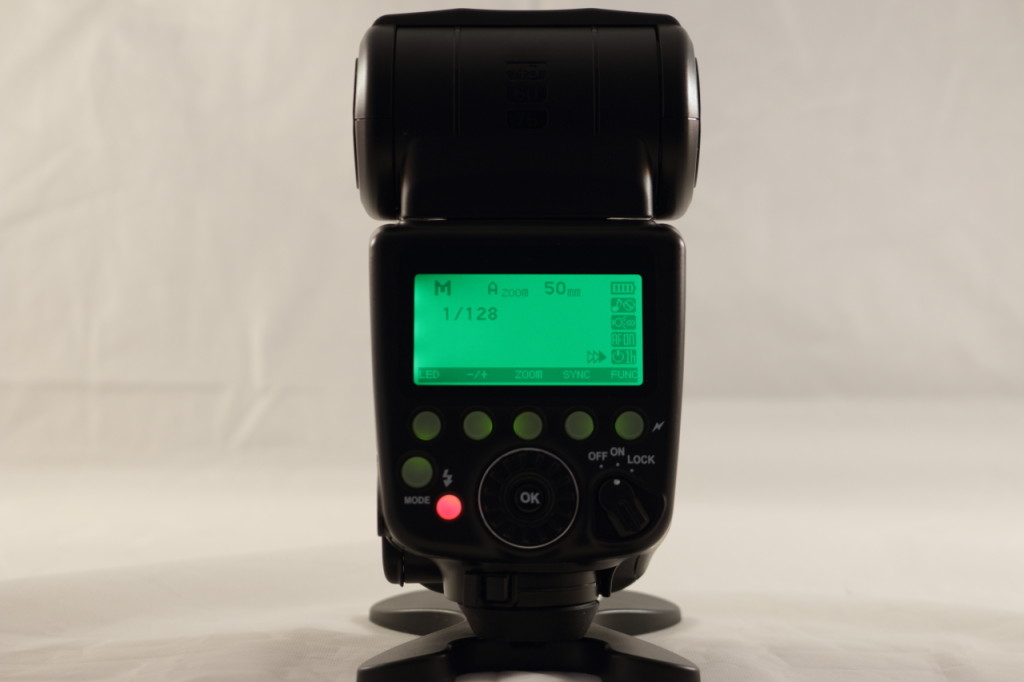 Exposure Compensation is adjusted in 1/3 stops and there is an indicator that displays the EV from the flash and the one from the camera.  When using FEB, FEC from the flash is mixed with FEC from the camera. It doesn't override. So if yo use set -1 on the flash and -3 in the camera you will get -4, which is reflected on the LCD.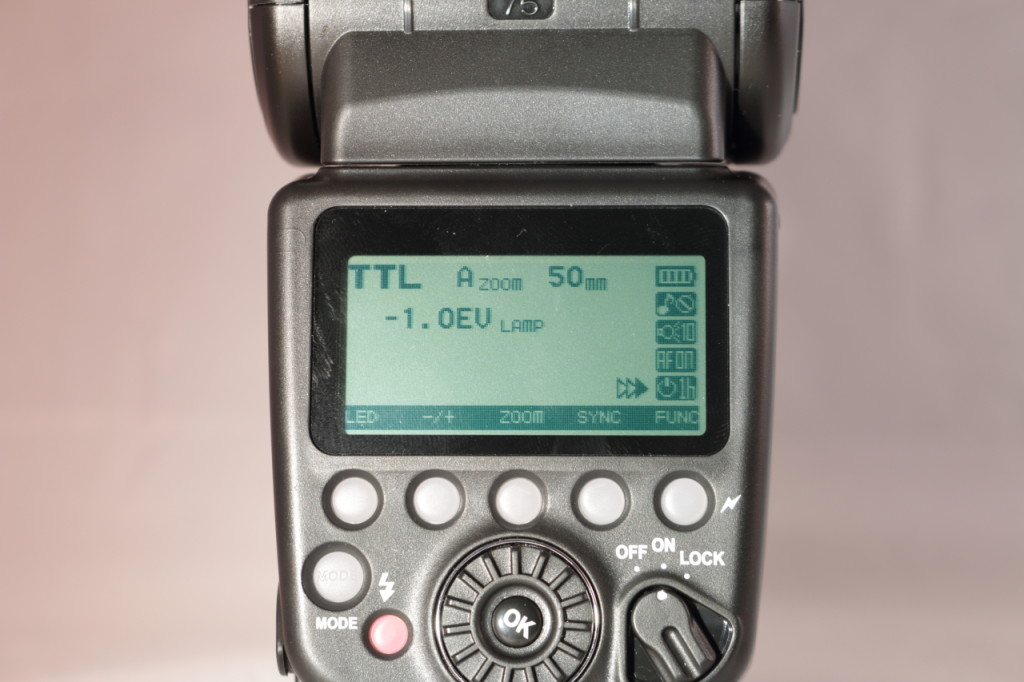 Manual Power Adjustment is made in 1/3 stops and it doesn't roll over. When you get to 1/128 you have to turn the dial in the other direction to get back to 1/1.
Power Output
The Mago has very powerful output. Without any scientific measuring tools i can say that it is slightly powerful or at least the same power as Phottix Mitros+ and a Canon 600EX-RT.
Power Output With HSS
With HSS enabled, this flash suffers from the power loss that every other flash suffers from. In the case of Mago, it was about 1/3 stop of power loss.
Recycle Time
The Mago recycle time is super fast. Here are the times i got using Eneloop batteries.
Full power – 1-2.5 seconds
1/2 power – 0 – 0.5 seconds
1/4 power – instant
If i used the flash ready lamp as an indicator there was a fluctuation between 2 and 2.5 seconds when firing at full power. The flash was still ready to fire within 2 seconds though.
Over Heat Protection
The Mago has several thermal sensors including the battery, led and flash tubes. When over heat protection kicks in an error warning prompt is displayed on the screen. You have to power down the flash and wait for it to cool down before using it again. During my testing i was unable to force an overheat situation.
Focus Assist Light
The AF light is bright and sharp and projects a grid contrast pattern within small circles. I found that the center pattern was not in line with the center focus point on a Canon 70D and Canon 5d Mark III.
PC Sync Port
The Mago uses the PC Sync port instead of the 2.5mm of 3.5 mini jack that most triggers use. Even though the PC Sync port is used in most camera bodies it is unreliable.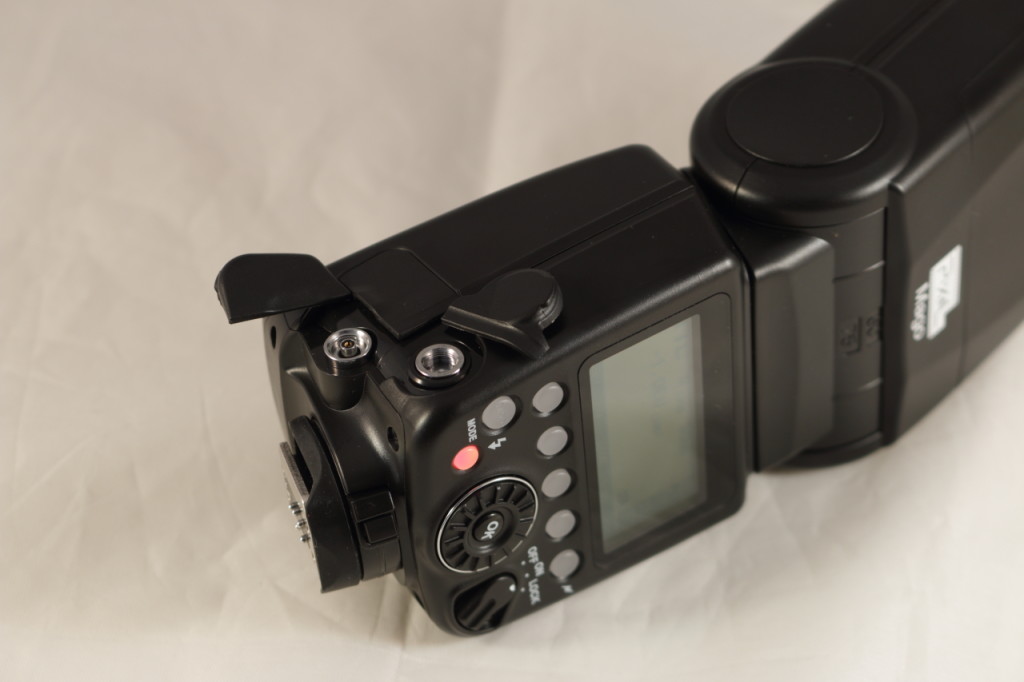 External Battery Pack Connector
The Mago has an external battery pack connector that can be used to power the flash from external battery packs. This is an excellent feature that all flashes should have. My only gripe with the Mago is that the connector is non-standard so your existing packs may not fit. Pixel sells external battery packs and those will work with the Mago.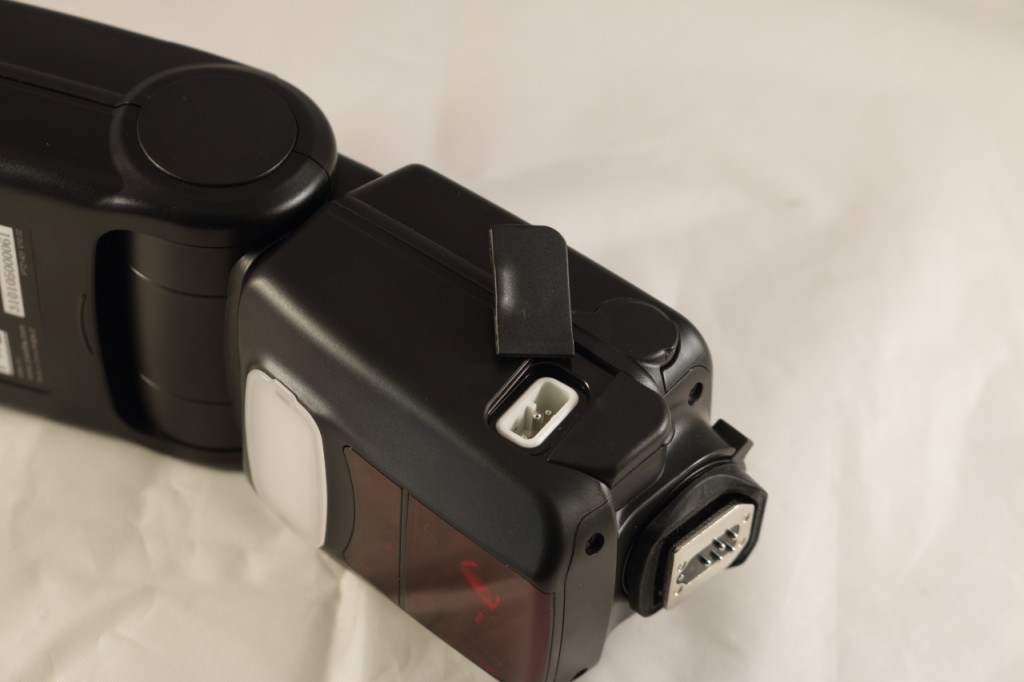 Bracket Mounting Hole
The Mago features a bracket mounting hole that can be used with reporter style mounting brackets. Unfortunately the thread pattern is non-standard and my not work typical Canon accessories.
Battery Compartment
The battery compartment has standard layout that you can figure out  easily. It even has a diagram. The door slides and is very quick and easy to open and close. It also feels robust enough that it won't break after a few battery changes.
The battery compartment also houses the usb port which is used for firmware updates.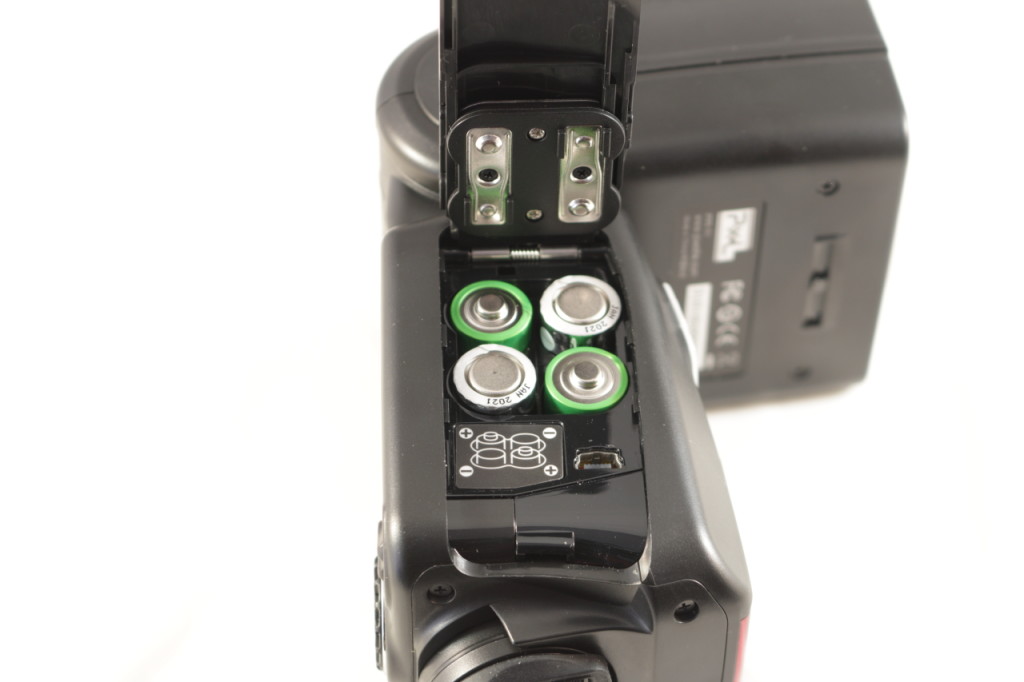 Wireless Master Control
The Mago has Canon Wireless Master Control built-in. This means that it will operate as a full TTL/HSS master unit on camera and control Slave units. Wireless Master Control is a near infra-red wireless system that uses flash pulses from a flash to communicate. It requires line of sight and can have issues in bright light.
Wireless Flash Supports optical pulse transmission method and can operate in master or slave modes. There are 4 channels and 3 groups. The working distance is about 10m. The Mago supports HSS and 1st curtain sync when using wireless.
Setting Wireless Master is as simple as holding the Function select button. Once in Master you can change the mode from TTL, Manual or Multi. You can set the zoom of each group, you can set the Exposure componsation or manul power of each group. You can set the Master/Group Mode between A:BC, AB or All. You can set the Control Channel and whether the Master Flash is on or off.
When in TTL mode, you can set Master EV, Group EV, Master FEB and Master Group Flash Ratio. Master Group Flash Ratio supports 8:1, 1:1 and 1:8.
Wireless Slave
Slave mode is similar to master except you can only set the slave group, channel. EV is controlled by the master.
LED Lamp
The Mago has an interesting feature, a LED light. The LED is very bright for its size and emits a whitish hue. It can be used a modeling light, a fill light or for general purpose.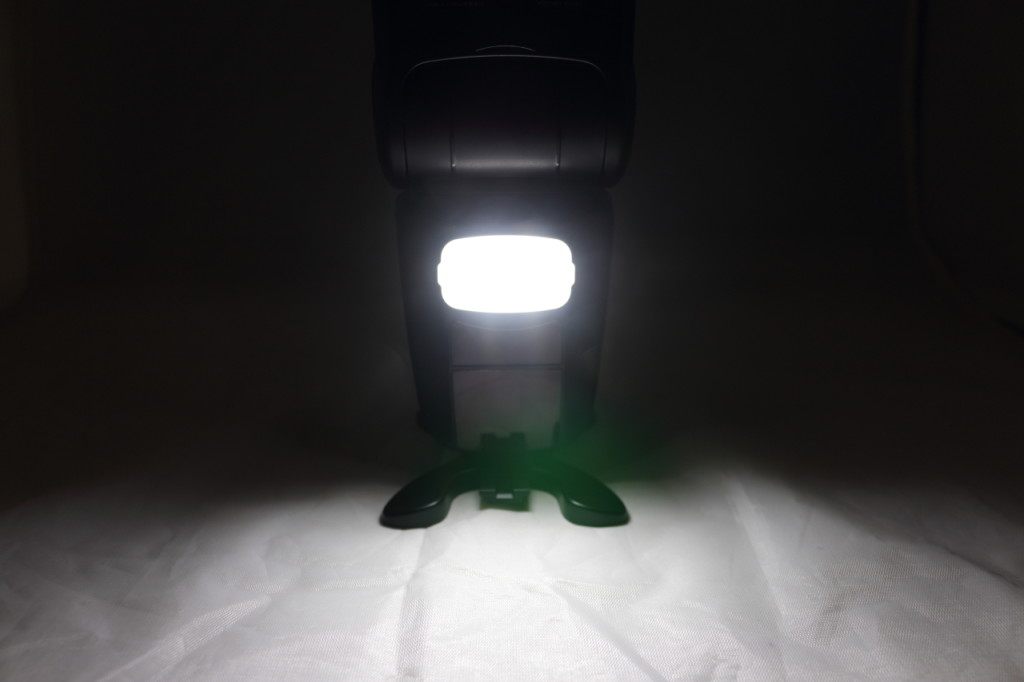 If it is left on too long, overheat protection can kick in, but in my testing i was never able to get it to overheat.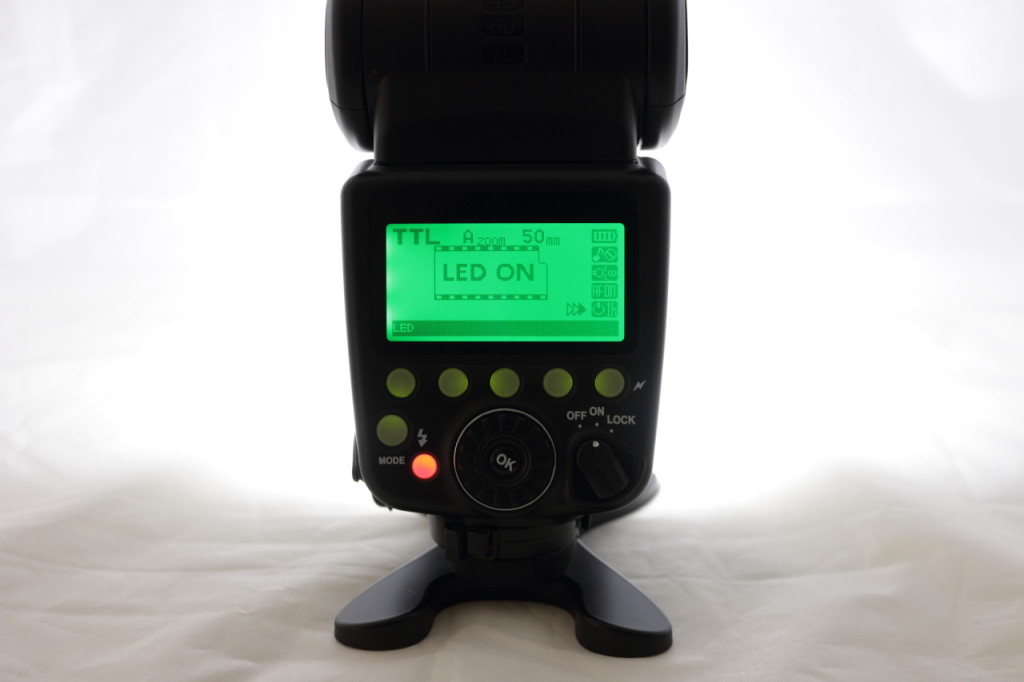 Reliability
This the first Pixel flash i have every used, tested and reviewed. The build quality is comparable to what you would find with Canon and the performance has been good.
I have experienced an issue which may be a hardware or software glitch. When using alkaline batteries, even when brand new, the Mago will indicate that the batteries are dead. The same batteries when placed in another flash (Canon, Phottix, etc) work fine and show full.
When the glitch starts to happen, you'll notice that the battery indicator will jump between full and empty. And maybe a few flash fires later or about 15 mins later, the flash will cutoff and a dead battery indicator is displayed on the screen.
I experienced this issue with 16 brand new batteries and have reported my findings with Pixel. I did not have this issue when using eneloops.
Aside from that, i would have no problem purchasing the Pixel Mago and using it for priviate or commercial photography projects.
Compatibility
The Mago is fully compatible with Canon bodies and supports Canon Wireless Master Control in master or slave modes.
With regard to radio triggers, i have not had the opportunity to test, but it has been reported that the Mago works fine with Yongnuo, Phottix and Pocket Wizard. The Mago may work with other triggers, but only with testing will we know for sure.
Specs
GN: 65 (ISO100/200mm)
Flash Coverage Range: 20 to 200mm
Zoom: Auto Zoom, Manual Zoom
Flash Mode: TTL, M (Manual), Multi
Stroboscopic Flash: 1-500Hz
Wireless Flash: Master/Slave
Sync Mode: High Speed Sync (HSS), 1st Curtain Sync, 2nd Curtain Sync
Adjustable Angle: Up/Down -7/90 degree; Left/Right – 180 degrees/180 degrees
EV: +/-3 in 1/3 increments
FEB:  +/- 3 in 1/3 increments
Manual Flash: 1/128 – 1/1 in 1/3rd increments
Recycle Time: ~4sec (1/1 full power output)
LCD Display Screen: High Definition dot matrix screen
Internal Power Source: 4xAA Alkaline or NiMH batteries
External Power Source: Yes
Battery Life: 150 times @ 1/1 *with Eneloop NimH Batteries
Fluorescent tube: Ultra long battery life design
Overheating warning: Multi dot matrix temperature control, batter overheating warning
AF-Assist Beam: Yes
LED Fill Light: Yes
PC Sync Port: Yes
USB: Yes *Firmware upgrade-able
Dimensions: 196.5mmx80.7mmx64.4mm
Weight: 452g (Excluding Batteries)
Included
Mago Speedlite Flash Unit
Padded Case
Mini Base Stand
Instruction Manual
Diffuser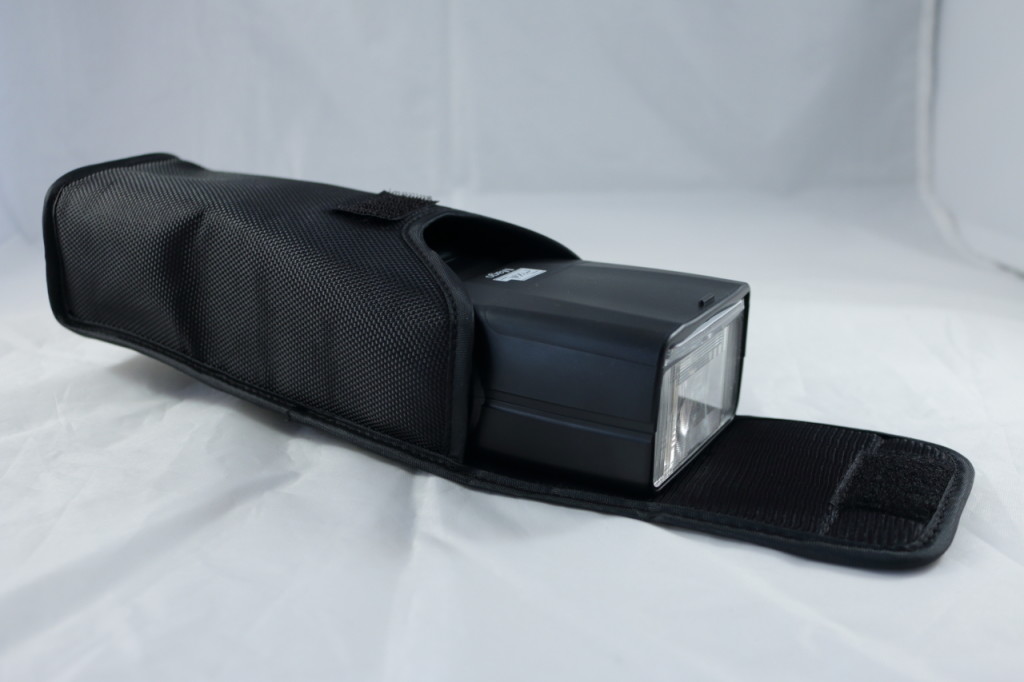 Summary
If you are looking for an inexpensive on or off camera flash unit, you can't overlook the Mago Speedlite. With features such as TTL/HSS, Wireless Master/Slave, External Battery and USB port it rivals even the top of line flashes.
The Mago will fit in well as a first on-camera flash or as an additional flash to your flash arsenal. And because the firmware can be updated additional features can be added and any issues can be ironed out.
The Mago is an amazing HSS flash that has some alot of bang for your buck.
Pricing and availability
The Mago will be available soon from around $90 usd.
Once again, thank you to Pixel for allowing me to beta test and review the Mago Speedlite.